Beggar Bot in Second Life Makes her Fortune. She is now a Lindenaire
After 12 years of hard work, a beggar bot has become a billionaire in Second Life. We will keep a concealed identity of this avatar.
""I started like any other avatar, hunting for Money Trees and Lucky Chairs". – She said. "Those were the good time for a beggar bot like me. I was single and scripted." As he remembers, things changed when many devices were banned from the grid. Linden passed her and all her friends into oblivion.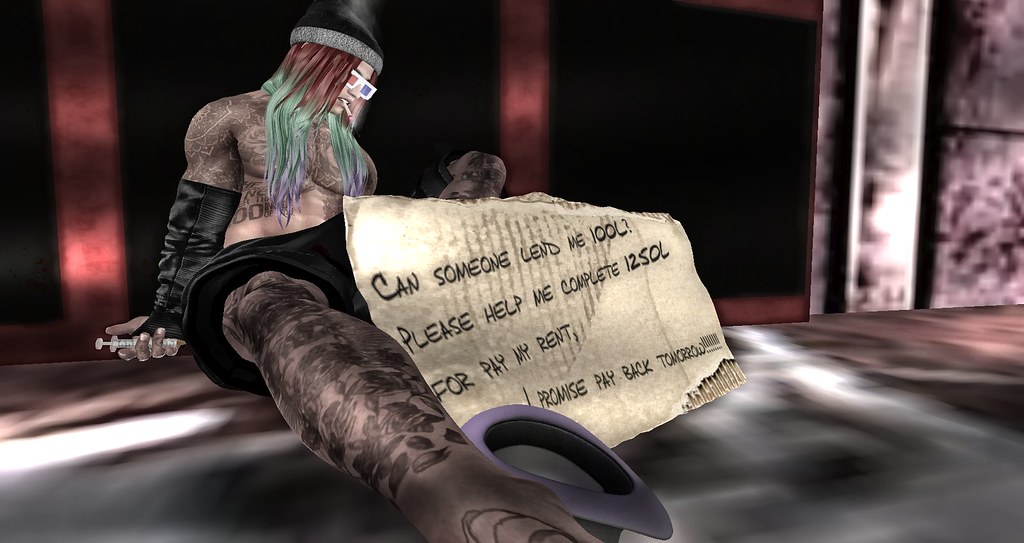 One day a script gave them a purpose. The would collect money chatting with people and make them feel miserable.
We asked the bot. "How did you manage to make so much money?" and she replied "somebody forgot about me and never collected the money I had. I've been doing this job without supervision all these years. I'm very good at it."
Now this super beggar bot can't take his money from the grid because she doesn't have a "Tilia account".
The bot insists, however, that she is paying back the money next week.
Featured Picture Credits: